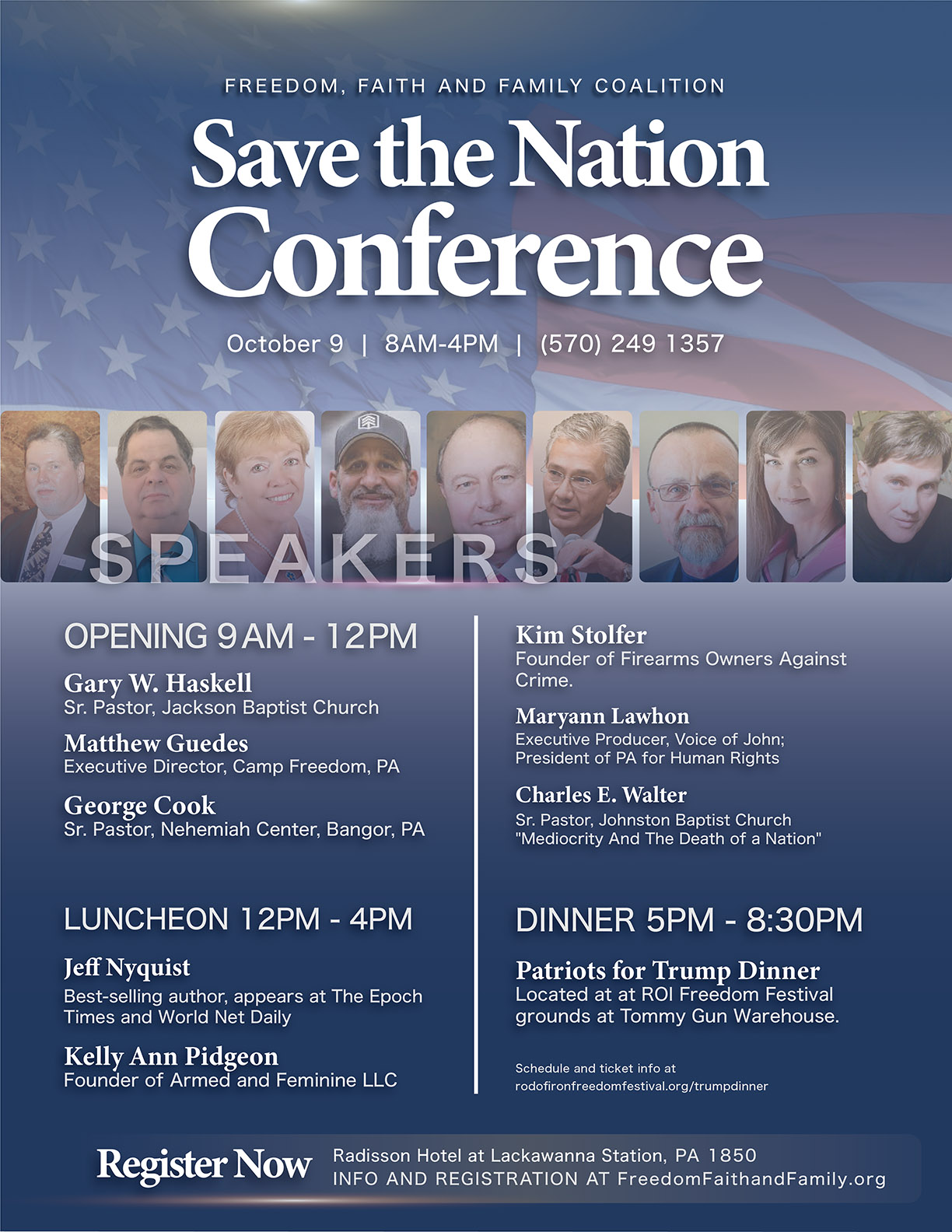 Rally at the Courthouse in Milford on May 15.
Following is a report by Carol Pociencha Palm about Sheriff David Clarke's talk to Republican Women's Club of Waukesha County, Wisconsin on December 2, 2019
Sheriff David Clarke talked about touring the country with Trump in 2016. He said it's important to communicate a vision that people start to see not just hear, people have to see what you are talking about. When that happens you have resonated with them, you have connected with them and they will go along for the ride.
He was elected 4 times in a hard-core democratic county (Milwaukee) as a conservative.
Washington DC is […]
By Beverly Willett
Courtesy of Washington Examiner
Until sued for divorce, many spouses have no idea they can be divorced without cause and against their will.
I'm a lawyer and I, too, was in the dark right up until my husband left. So why is this violation of the U.S. Constitution that has shattered innocent lives not on the agenda of any candidate running for high office?
Fifty years ago this summer in 1969, California Governor Ronald Reagan signed the first no-fault divorce statute into law. Since then, all states have enacted similar legislation. Despite early applause from lawmakers that […]