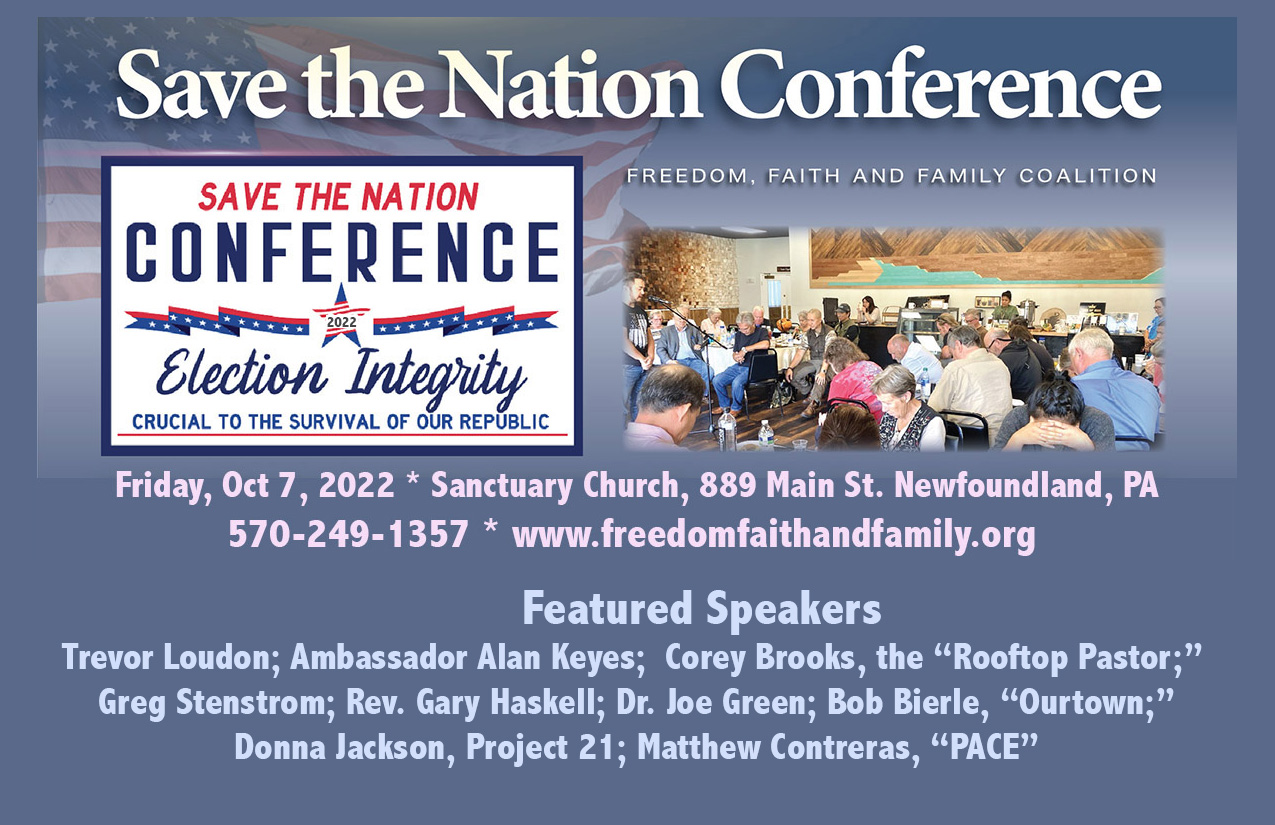 "The People's Convoy" departed from Adelento Stadium in Southern California on February 23, 2022 and will travel throughout the nation, converging on the DC area around March 5. Here is their declaration of purpose.
"THE PEOPLE'S CONVOY" TRUCKER'S DECLARATION
"We the People of the United States, in Order to restore our once perfect Union, re-establish Justice, insure domestic Tranquility, provide for the common defense of all, promote the general Welfare, and secure the Blessings of Liberty, do ordain and establish the restoration movement of The People's Convoy for the United States of America."
WE DEMAND THE DECLARATION OF NATIONAL EMERGENCY CONCERNING THE COVID-19 PANDEMIC BE LIFTED IMMEDIATELY AND OUR CHERISHED CONSTITUTION REIGN SUPREME.
WE ARE THE PEOPLE OF THE UNITED STATES OF AMERICA AND WE STAND TOGETHER UNDER THE BANNER OF FREEDOM – FREEDOM IS THE ONE THING THAT UNITES US ALL.  LIBERTY FLOWS THROUGH ALL OF OUR VEINS.
WHO WE ARE:  We are truckers, moms, students, nurses, doctors, investors, county workers, teachers, cowboys, loggers, engineers, sanitation workers, professors, cashiers, flight attendants, pilots, sales reps, physical therapists. WE ARE, fathers, mothers, sisters, brothers,  married, single, divorced, separated, gay, straight. WE ARE Black, White, Asian, Native American. WE ARE immigrants, natives: WE ARE citizens of the free world.
To our elected officials that believe they rule us:  YOU work for US.  Our constitution was written to provide enough power to act on a national level, but not enough to deprive the people of fundamental rights.  The people are prepared to see this challenge through — as we have seen through all challenges to our Freedom in the past.  And we will prevail and prosper.
To our brave and courageous neighbors to the North — our Canadian brothers and sisters who led the charge — we join your call to Freedom with THE PEOPLE'S CONVOY.
LET THE GOLDEN LIGHT OF LIBERTY BURN BRIGHT: LET FREEDOM ROLL!!  https://thepeoplesconvoy.org/ 
Here are some ideas for supplies that may be helpful to the truckers in the convoy:
DRY GOODS: non-perishable food, high-energy food items, bread, crackers/chips, trail mix/nuts, jerky, granola bars, canned food, gallons of water.
GEAR/SPECIAL ITEMS: warm clothes, hats, gloves, baby wipes, personal care products, feminine products, charcoal/lighter fluid, trash bags, pet food, plastic utensils, paper towels, toilet paper, large tarps, propane.
SAFETY: hard hats, reflector vests, safety orange cones, tires, nail metal magnet, tool, tire chains, first aid kit, work gloves, batteries, knee pads, roadside glow sticks, jumper cables, fire extinguishers.
For more information on efforts to support The People's Convoy when they travel through Pennsylvania, email us at info@freedomfaithandfamily.org.
Greg Stenstrom shared an update with the Coalition for Election Integrity meeting on 2/11/22 on his lawsuit against Delaware County, PA Election Officials regarding their destruction of election records after the 2020 election.
At a time when our freedoms and values are under attack, open to all who want to affirm the vision of the Pilgrims who came to a new continent in search of God-given freedoms and prayed with gratitude and hope 400 years ago. We will have live video from Plymouth Rock this Thanksgiving morning. RSVP Today
On Friday, October 8th, patriots from northeast PA as well as international visitors concerned about the loss of freedom in their nations, gathered to hear a powerful lineup of conservative speakers during the 3rd annual "Save the Nation Conference," which was held at the Sanctuary Church in Newfoundland.  
Former CIA operations officer Sam Faddis spoke about the impact of 2020 election irregularities on our national political discourse going forwards. Cheryl Chumley, Managing Editor of The Washington Times Online edition, discussed the need for all of us to speak out against the leftist attack on our freedoms and to pass […]