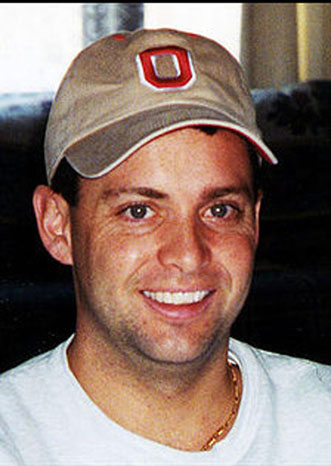 Todd Beamer (November 24, 1968 – September 11, 2001) was an American man aboard United Airlines Flight 93, which was hijacked and crashed as part of the September 11 attacks in 2001. He was one of the passengers who attempted to regain control of the aircraft from the hijackers. During the struggle, the Boeing 757 lost control and crashed into a field in Stonycreek Township near Shanksville, Pennsylvania, killing everyone on board, but saving the hijackers' intended target, likely the U.S. Capitol and additional victims.
Todd: Hello… Operator…listen to me…I can't speak very loud. – This is an emergency. I'm a passenger on a United flight to San Francisco..  We have a situation here…
Our plane has been hijacked…..can you understand me?
Lisa: (exhaling a deep breath to herself) I understand… Can the hijackers see you talking on the phone?
Todd: No
Lisa: Can you tell me how many hijackers are on the plane?
Todd: There are three that we know of.
Lisa: Can you see any weapons? What kind of weapons do they have?
Todd: Yes…. they don't have guns….they have knives – they took over the plane with knives.
Lisa: Do you mean…like steak knives?
Todd: No, these are razor knives…like box cutters.
Lisa: Can you tell what country these people are from?
Todd: […]